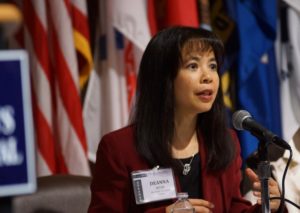 Photo credit: AcademyWomen Photo / Odessa Maxwell
Need a workshop or training on health, leadership, healing, or nutrition?

Looking to inspire your employees towards a healthier lifestyle to improve productivity and retention?

Do you, as a leader, want to create a more engaged staff to accomplish your organization's mission within cost goals?

Would you or your staff like to know how to gain more energy while maintaining optimal weight?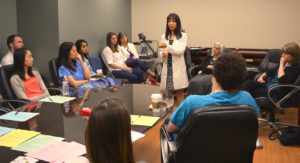 Here are some of the areas that I cover:
Health Topics:
Food as Medicine – Power Foods That Define Your Health

A Metabolic Approach to Treating Cancer–Maybe It's Not in Your Genes

Coping with Hospice – Making It the Best Time of Your Life

Exercising – Key to Gaining More Energy 

How to Hang Onto Faith During the Tough Times – Connecting to a Higher Power

Science and Spirituality–Is There a Connection?
Leadership Topics:
Create a Vision and Mission in a Way That Gets Buy-In From All Levels

Authentic Leadership – Key to Creating an Engaged Staff

Tapping into the Benefits of a Culturally Diverse Workforce

How To Be Assertive Without Being Aggressive

Communicating Effectively as a Leader Throughout Every Level of Your Organization

Active Listening to Improve Productivity